You won't find happy hours in Salt Lake City per se. In fact, discounting booze at bars is not legal. It's an effort to discourage binge drinking. That's admirable and Utah bars and restaurants respect it, however, there are some workarounds. For example, instead of happy hour discounts on beer, wine, and well drinks, you may find deals on appetizers and small plate offerings. Consider it an 'Appy Hour instead. You can then use those savings towards the purchase of an adult beverage.
That said, here is a list of our favorite Salt Lake spots for enjoying certain hours of the day happily. Hours and prices are subject to change so check out the website before you visit one of these establishments.
1. Post Office Place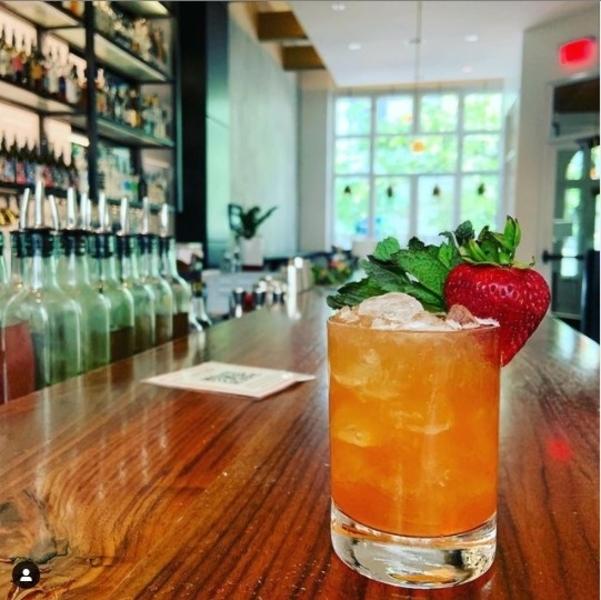 The Post Office Place may be Utah's only Japanese and Peruvian-themed restaurant. It's bright with a modern look and it's the perfect spot to grab a drink or a snack while waiting for a table at Takashi, the sushi restaurant next door. It's also fine for winding down after work in downtown Salt Lake.
Get deep discounts on snacks and sliders during happy hour. That includes $3 pickle plates and root and fruit chips as well as pickled eggs for a dollar. The choice of $4 sliders includes beef, jackfruit, katsu (Japanese-style fried chicken with katsu sauce, and Spam, yes, Spam). A selection of Japanese whiskeys, cocktails, beer, and wine is also available.
Happy Hours: Monday through Thursday, 5 pm-6 pm and 9 pm-10 pm.
2. Mortar & Pestle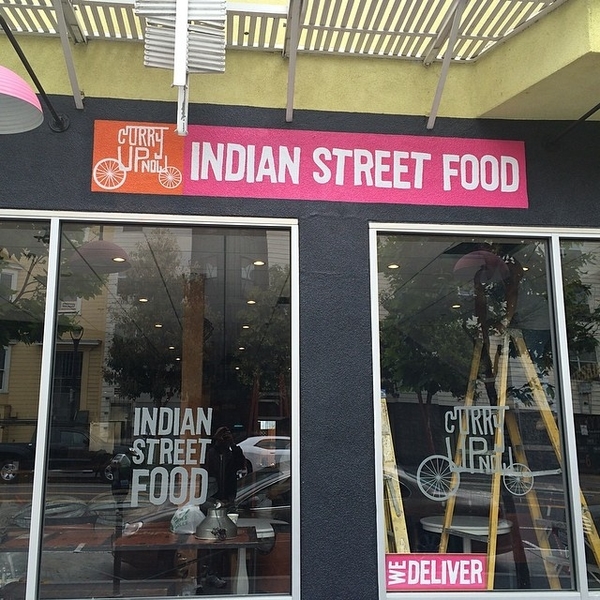 This Indian-themed bar has two locations in California and recently opened a spot in Salt Lake. While Mortar and Pestle does not advertise a Happy Hour, they certainly have the quality craft cocktails to draw folks in plus a variety of super-cheap menu items to keep them satisfied.
Get the Indian Desi Trail Mix and "Party in Your Mouth" Peanuts for two bucks or some Naan Bites and Holy Moly Ravioli made with fried cheese ravioli and tikka masala ($7). The Lamb Meatball Slider and Lamb Kafta Kabob are priced right at $8 per plate and go great with cocktails like the Bangalore Old Fashioned, Pineapple Gin and Tonic, and the Holi Bhang which features dark rum, rosemary, lemon, verbena, and sage to name a few of ingredients in this signature cocktail.
'Appy Hours, Sunday and Thursday, 4 pm-10 pm, Friday and Saturday, 4 pm-11 pm
3. Varley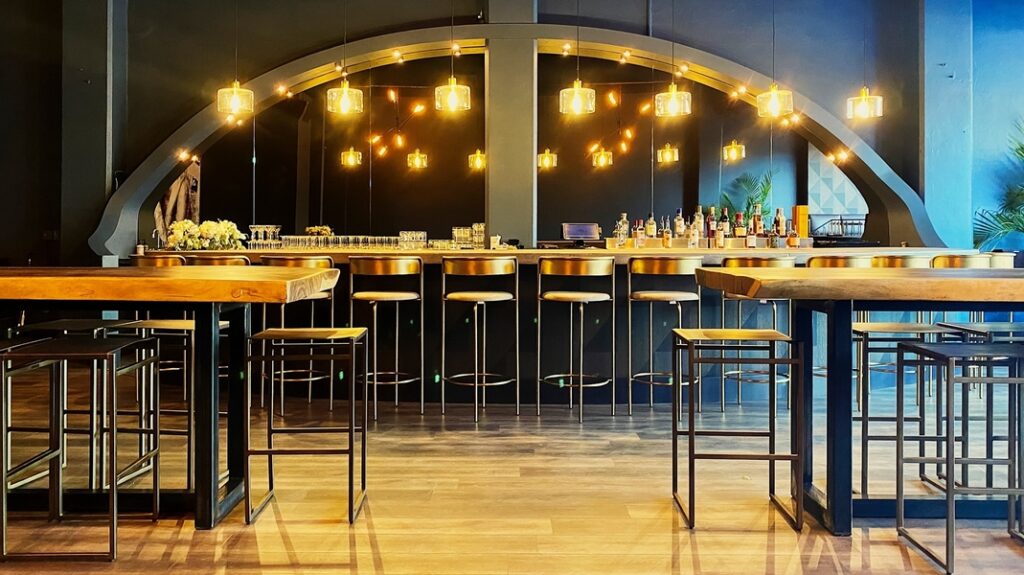 Varley is known as a cocktail bar but wine, beer, and spirits are also available. They also offer a variety of moderately priced bar snacks and shareable plates so you can create your own happy hour of cheap eats. Try the Thai Coconut Curry Mussels ($14), Chorizo Fried Rice ($13), Strawberry Burrata Salad ($14), and a $17 Charcuterie featuring an always-changing assortment of artisanal meats and cheeses. And of course, they make a mean cocktail such as the Tangerine Lime Sour, Verjus Martini, and Pineapple Daiquiri.
'Appy Hours Monday-Sunday, 4 pm-1 am
4. East Liberty Tap House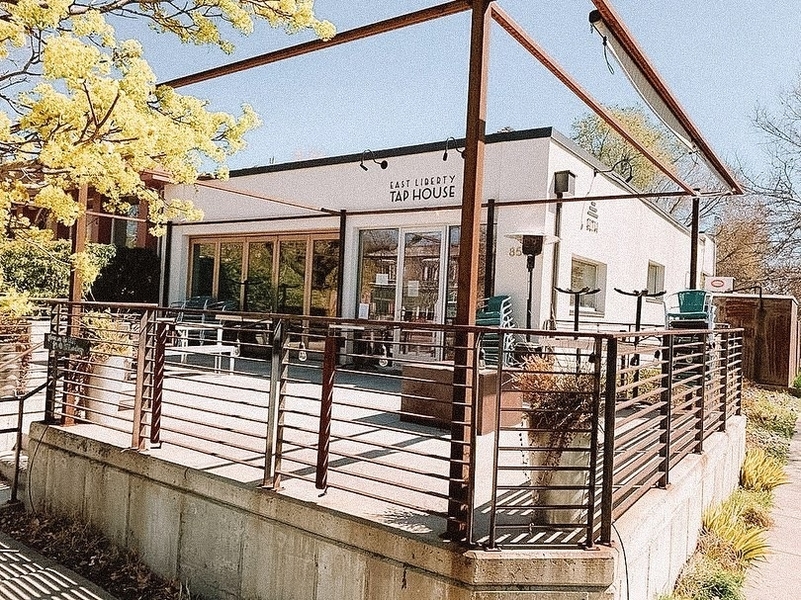 The East Liberty Tap House is a casual spot to spend some time after work or even on the weekend. They have an outdoor patio that's open year-round and some great bar food options made from locally sourced ingredients. The Tap House offers six beers on tap for $5, including a shandy, Weiss, pale ale, IPA, and Belgian White, plus plenty of bottled options.
Ask your bartender or server about their daily deals on beer, cider, wine, or one of their inspired cocktail such as the Tiki Cocktail #9, Hibiscus Marg, French Flower, and the Yuzu Ah-Meh. The Yuzu is made with vodka and cranberry juice which sounds pretty plain until you add the Domaine liqueur, the yuzu citrus fruit, lemon, and cardamom bitters.
Happy Hours: Daily drink specials. $5 Mimosa and Bloody Mary Saturday and Sunday 11 am-12 pm
5. Willie's Lounge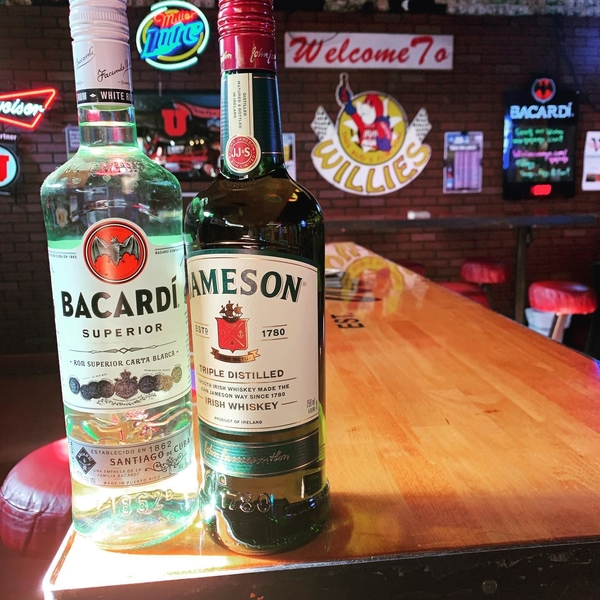 Willie's can make a few claims to fame. For one, it's the oldest continuously operating bar in Salt Lake City. That's no small feat. It was also named "Best Dive" in SLC in City Weekly's Best of Utah two years in a row. With a motto like "Cheap, friendly, clean," what more can you expect?
Willie's Lounge is open from 10 am to 1 am daily for patrons to enjoy games of foosball and pool or to try a song or two of karaoke. Sit outside on the patio as you enjoy one of a selection of over 40 bottled beers and 15 tap beers. There's something for all beer lovers to enjoy. Prices start at $3 for a bottle up to $5 for a draft and Willie's offers daily drink specials starting at $2.50 for well drinks. The "Willie's Special" is a great way to save a few bucks. For $9 you get four wooden nickels each of which will get you one draft beer.
Happy Hours: All day drink specials
6. Gracie's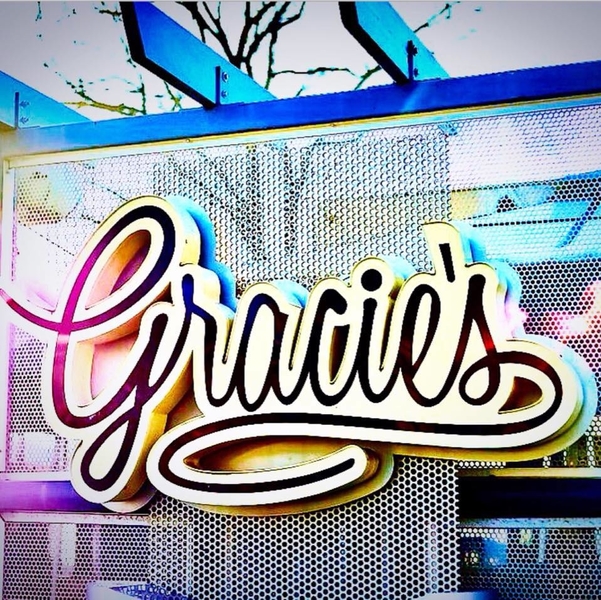 For great food and drinks, including a fabulous brunch, head to Gracie's in downtown Salt Lake City. Gracie's prides itself on its impressive wine list and some of the best Scotch offerings in the city. Take advantage of the outdoor seating which includes a rooftop deck. Or check out some live music, enjoy the game room, and take advantage of the reasonably priced weekend brunch which includes The Hangover (biscuits and gravy, potatoes, bacon, ham, and two eggs topped with melted cheese), it's the cure for what ails you. Or try some Brunch Tacos, Huevos Rancheros, or Chimichurri Steak and Eggs.
Brunch Hours: Friday, 11 am-3 pm, Saturday and Sunday 10 am-3 pm
7. O'Shucks Bar & Grill Ahh Sushi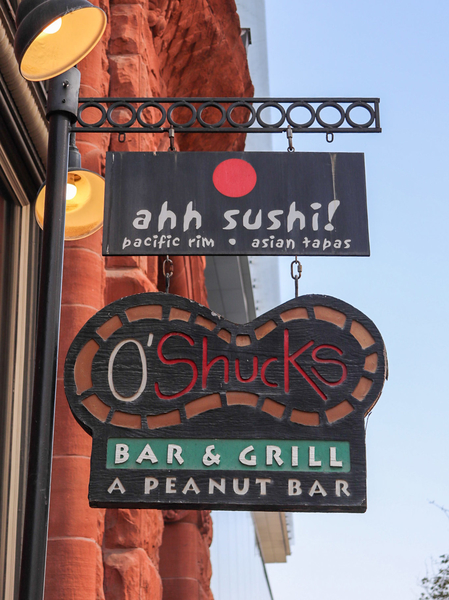 The O'Shucks Restaurant Group has three restaurants in its portfolio. There's the original location in Park City (in business for over 25 years). Patrons love the dive bar feel and 32-ounce schooners of tap beer of that location, but now they have more to love with O'Shucks & Ahh Sushi, located in downtown Salt Lake in the Financial District.
The happy hours offer half-off of your choice of sushi including such creatively named rolls as Caterpillar (eel and avocado), Death (extremely spicy crab with jalapeno, and habanero masago), and Funky Charlie (tempura roll with spicy tuna). Sure, the sushi's great but so are the sides of onion rings, wings, and cheese-stuffed peppers.
O'Shucks Bar & Grill Ahh Sushi
Sushi Happy Hours: Monday-Thursday, 11 am-3 pm; 5 pm-6:00 pm.; 10 pm-11 pm
8. Keys On Main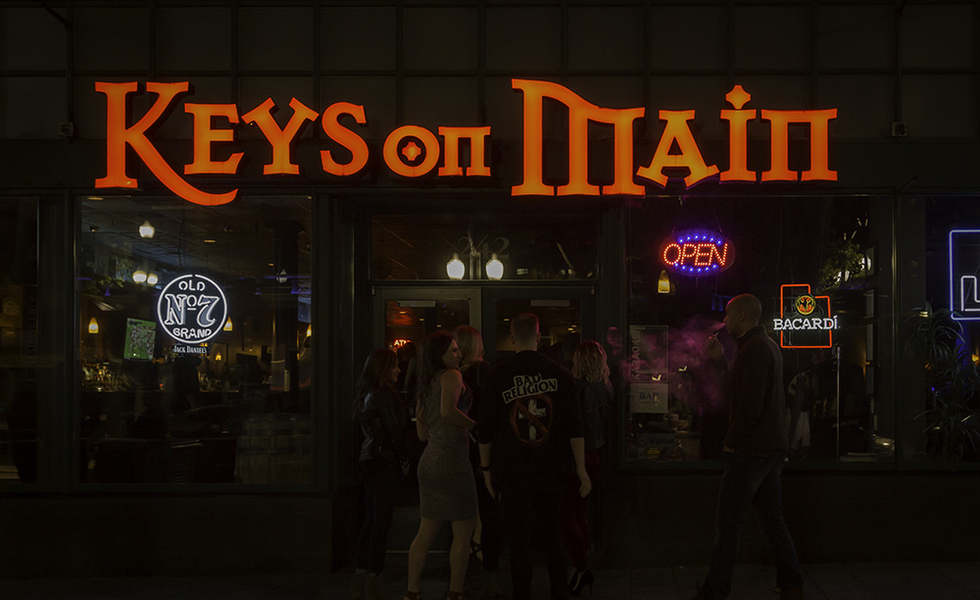 If you've never experienced dueling pianos, Keys on Main should be on your list of things to do. It's low-key, fun, and a great place to hear live music. In fact, their happy hour isn't focused on food and drink at all but on music instead thanks to a five-dollar cover on the weekends and no cover fee on Wednesdays and Thursdays. Laugh, sing along to the music, and enjoy a cocktail and soft pretzel while you watch the duel take place on two grand pianos. The players know thousands of songs so get ready to sing along to the classics.
Happy Hours: $5 cover on Friday and Saturday nights, no cover on Wednesday and Thursday