Welcome to Salt Lake County, the unrivaled summer destination where adventure and excitement await! This dynamic and vibrant county prides itself on a plethora of summertime activities and events that will surely satisfy your interest and taste.
From indulging in mouthwatering cuisine to experiencing exhilarating adventures and exploring the beauty of nature, Salt Lake County has it all. Here are 7 must-do activities for your ultimate summer bucket list.
Let Loose and Have Fun at the Twilight Concert Series
Date: June 2, 2023 to September 22, 2023
Time: 5 p.m. – 9 p.m.
Admission: $10 (general admission), $15 (day of show), $50 (VIP)
Address: The Gallivan Center, 239 S Main St, Salt Lake City, UT 84111
The Twilight Concert Series is a vibrant summer event that presents a variety of upcoming and nationally recognized recording artists alongside local performers and musicians. This highly anticipated concert series is dedicated to connecting audiences by presenting diverse artists through live music. Individual tickets are now available and the price varies per show. Here is the lineup for this year's program:
June 2: Lord Huron with Little Moon and Allie Crow Buckley
June 9: Death Cab for Cutie with 26FIX and Lomelda
July 15: Trampled by Turtles with Rachael Jenkins and Amigo the Devil
August 4: Father John Misty | The Hea and the Heart with Miya Frolick
August 10: Soccer Mommy with Blue Rain Boots and Bratty
September 22: Rina Sawayama with Tom Rasmussen, Anais Chantal, and Empress Of
This lively and beloved event is an excellent option if you're looking for an energetic and exciting occasion to spend the summer with friends and family.
Explore Aerial Adventure Parks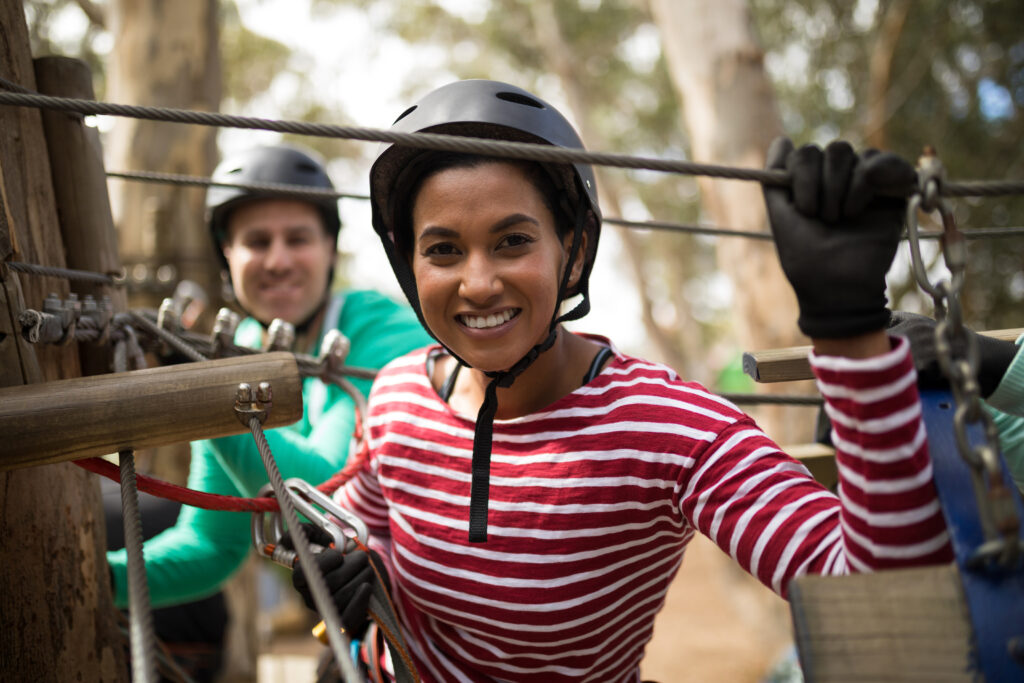 Salt Lake County is home to thrilling aerial adventure parks that will take your senses to new heights. These parks offer exhilarating challenges and activities for individuals of all skill levels and ages. The Airborne Trampoline Park, located at the Draper, features more than 50, 000 square feet of indoor entertainment, trampolines, and arcade games. Besides the Open Jump area with over 35 trampolines in the Air Area alone, the facility also has an Air Ninja Obstacle Course, Extreme Dodgeball, Foam Pits, Air X, and Lil' Air Arena. This park is a great place to burn off some energy, let off some steam, get exercise, and have fun at the same time. 
The White Cloud Adventures is another unique and exciting option. This paragliding school offers tandem flights, hike and fly, gear rentals, and paragliding lessons. As a thrilling summer activity, paragliding presents stunning views of the surrounding landscapes. It's an ideal way to challenge yourself and experience the freedom of flight. You'll definitely feel like a bona fide daredevil after this gravity-defying ordeal.
Have a Taco-Filled Weekend at the Utah Tacofest
Date: August 5-6, 2023
Time: 10 a.m. to 8 p.m.
Admission: $7 (general admission), kids 12 and under are free
Address: Utah State Fairpark, 155 1000 West Salt Lake City, UT 84116
Utah's biggest taco celebration, Utah Tacofest 2023 is a cultural, two-day event that celebrates the best tacos in the state. This event features more than 20 taco vendors that serve their own delicious, unique tacos. There will also be a lowriders car show, special giveaways, cultural performances, live music, and a kids' zone. On top of that, the event has raised over $21, 000 for charities since 2017. If you're a foodie, you should definitely come and enjoy the festivities with your friends and family.
Celebrate Utah's Culture and Heritage at Days of '47
Date: July 19-24, 2023
Location: Salt Lake City, UT 84116
This annual celebration of the state's pioneer heritage, Days of '47 is highly popular and anticipated in Salt Lake County. It takes place in Salt Lake City and surrounding areas. The festival features a wide array of events, including a rodeo, parade, firework show, and float preview party. The parade on July 24th is one of Utah's largest parades, featuring equestrian units, colorful floats, clowns, and marching bands. On the other hand, the professional and popular rodeo will be held from July 19-24 at the Days of '47 Arena. The competition features some of the best cowgirls and cowboys in the world. Lastly, the Float Preview Party on July 21-22 at Mountain America Expo Center is a free event that allows visitors to meet the technicians and creators behind the parade floats. There will also be entertainment, clowns, bands, and much more. The Days of '47 is an ideal event if you're looking for a way to celebrate and enjoy the Fourth of July in Utah.
Sign Up for Summer Camps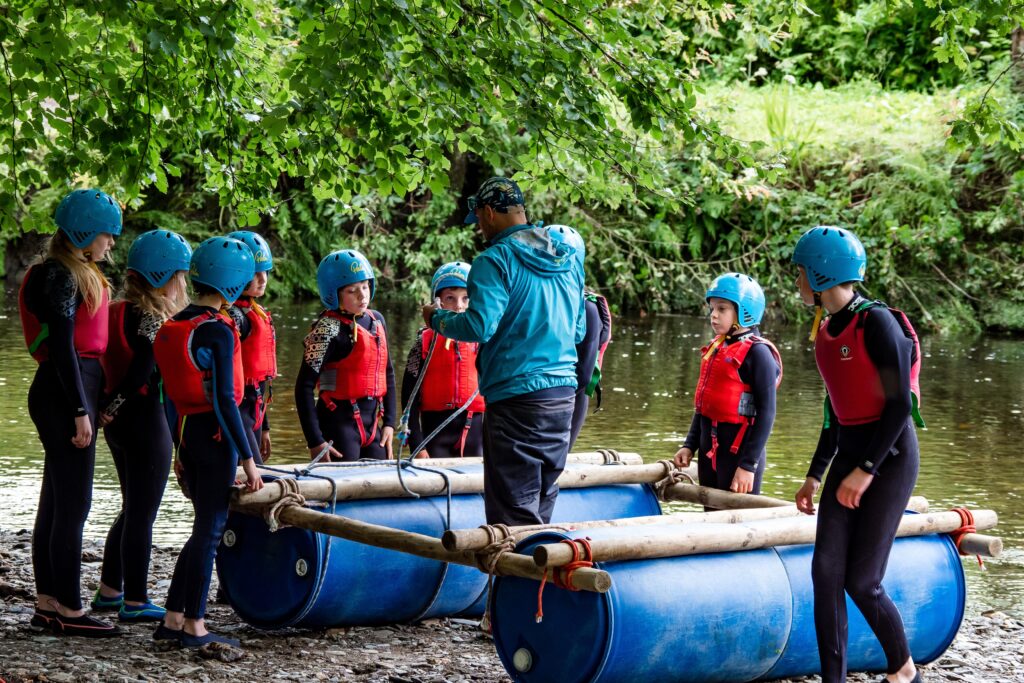 As you plan your ultimate bucket list, remember to consider the amazing and numerous summer camp options for your kids. The YMCA-run summer camp, Camp Roger, offers a variety of fun and exciting activities for campers of all ages. In addition to the different themes and equestrian opportunities, kids will surely enjoy their traditional camp activities like boating, swimming, team sports, hiking Moose Mountain, archery, cabin competitions, and more. It's the place for your kids to unplug, learn something new, and enjoy the summer outdoors.
Wasatch Kids Camp is an overnight camp that focuses on sustainability, diversity, and outdoor education. From arts and crafts to outdoor adventures, swimming, and sports, there's something to captivate the interest of every child. Camp Roger highly regards hands-on learning so they offer an array of activities like fishing and hiking, allowing kids to connect with nature while they learn and develop essential skills. This camp offers Travel Camp for an overnight adventure and North and South Camp as their day camp options.
Immerse Yourself in Nature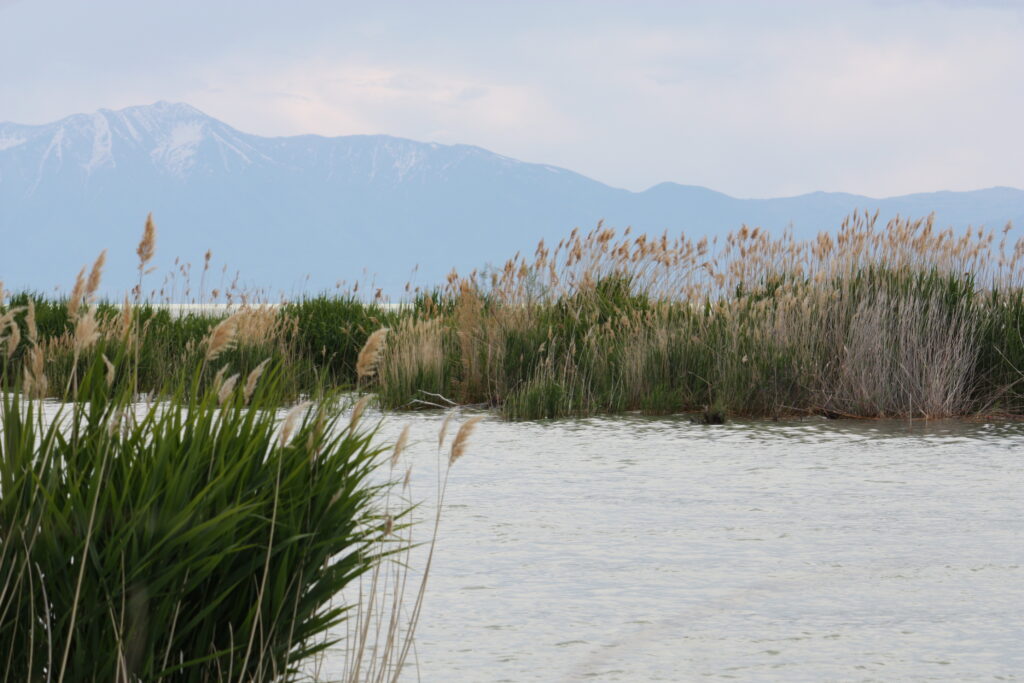 For outdoor enthusiasts, Salt Lake County's natural wonderland has endless delights. Venture into the classic yet spectacular hiking trails of Bell Canyon and Lake Blanche that roam around the picturesque reservoir of the valley. As you stroll through lush forests, immerse yourself in nature's tranquility, encounter interesting wildlife, and witness breathtaking vistas. For water lovers, the popular Utah Lake and Jordan River beckon with a variety of water activities. You can enjoy the fresh water by paddleboarding, boating, or kayaking, or simply bask in the sun and relax on the shore.
Salt Lake's aquatic playgrounds offer something for everyone to enjoy, whether you're planning a peaceful day around the edge of the lake or an exciting water adventure. Furthermore, family-friendly spots and outdoor picnic areas such as Liberty Park, Millcreek Canyon, and Murray Park are scattered all around the county. Relish your packed picnic feast, unwind on a cozy blanket, and bask in the warmth of the summer.
Have Some Family Fun
Embark on the cruise of discovery and laughter as you and your family explore the vibrant attractions in Salt Lake County. To start, young minds can immerse themselves in educational adventures, interactive exhibits, and creative play at Discovery Gateway Children's Museum. Apart from their diverse exhibits, they also offer special events and programs throughout the summer, including cultural programs, summer camps, STEAM programs, and I Dig Dinos.
Continue your journey at the many playgrounds and parks in the area, where kids can climb, swing, and slide to their heart's content, while adults can join in the fun or just relax in the shade. Some of the best children's parks include Sugarhouse Park, Big Cottonwood Regional Park, and Oquirrh Shadows Park.
Visit the Hogle Zoo, Scales and Tails, and Living Planet Aquarium to appreciate, learn, and create lasting family memories with aquatic, feathery, or furry friends. 
Enjoy friendly competitions on go-kart tracks, mini-golf courses, and laser tags at All Star Bowling and Entertainment and Boondocks Food and Fun. From heart-pounding escapades to educational exploration, the county promises the best and most refreshing summertime recreation for the whole family.
The Bottom Line
Salt Lake County is undoubtedly a summer paradise packed with unforgettable experiences and exciting opportunities. With a commitment to family enjoyment, education, and nature, Salt Lake offers an array of summertime activities to cater to every age group and interest. Now is the perfect time to plan your summer adventures in this remarkable haven that promises a summer brimming with endless possibilities, excitement, laughter, and cherished memories.