A brand new year has arrived. That means the fun winter activities available in Salt Lake have only just begun. We put together this list of some of the best winter activities in the area. There's a lot to do here in Utah, from skiing and snowboarding, to nature hikes and dogsledding. In addition to these thrilling outdoor activities, there are many cultural events to take in. Do some or all of the activities on this list and let us know which were your favorites!
1. Attend the Sundance Film Festival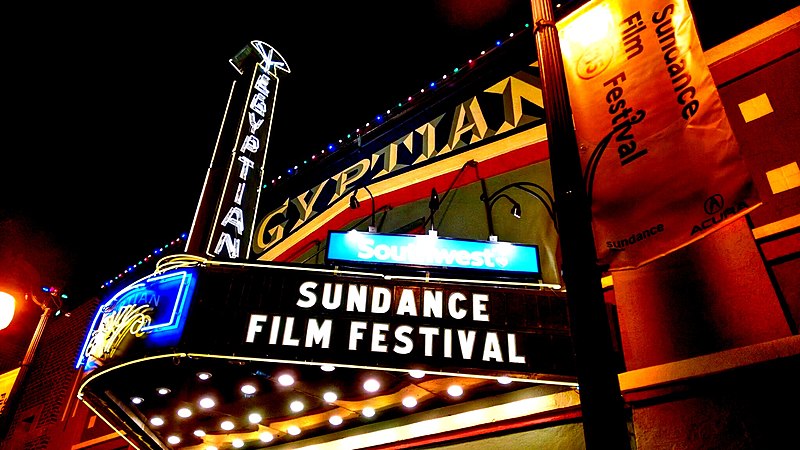 Besides skiing and snowboarding, Utah is known for the Sundance Film Festival which happens annually in January. People come around the world to attend the event which features dozens of short films, featured films, special screenings, documentaries, and more. Many filmmakers enter their work into a competition to see which films are awarded the best in a specific category. Whether you're into drama, action, romantic comedy, or documentaries, there's something for everyone. Single tickets start at $20, but larger packages allow you to see many featured films in a day.
[Sundance Film Festival in Salt Lake City]
2. Snowboard or Ski at Park City Mountain Resort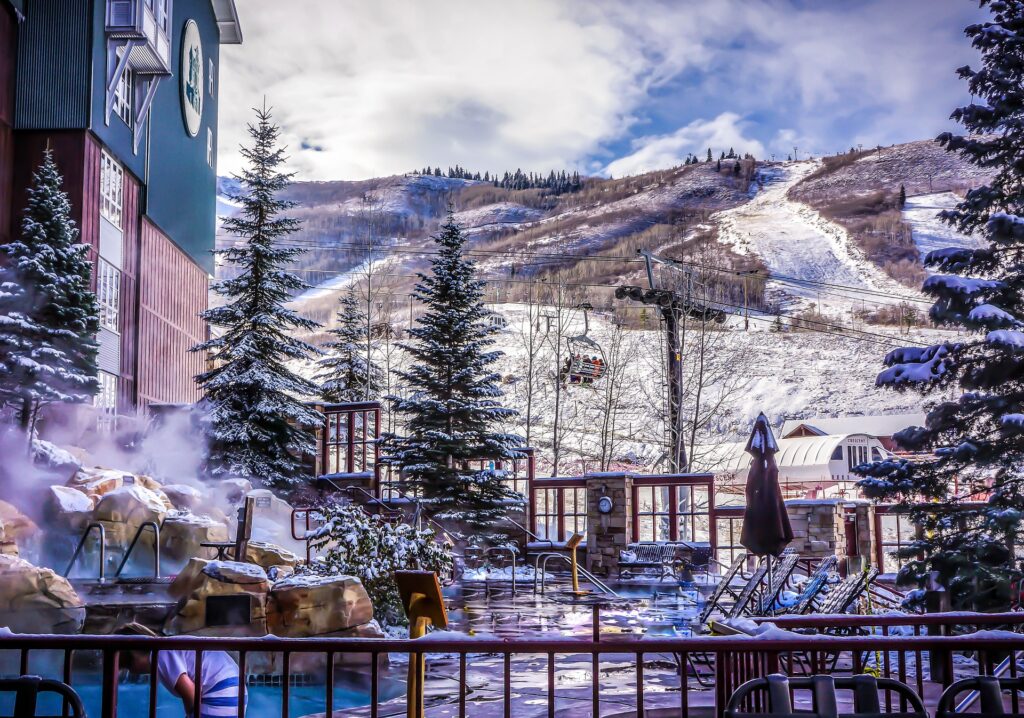 You really shouldn't go the whole winter in Utah without taking advantage of the beautiful mountains and slopes. Every winter, many visitors travel to Utah to enjoy their favorite winter activities, such as skiing or snowboarding. Located just 35 minutes outside of Salt Lake City, the Park City Mountain Resort is the largest ski resort in the United States with six terrain parks, 330 trails, and 43 lifts on 7,300 acres.
There are plenty of exciting winter activities you can participate in at the resort, such as backcountry snowmobiling, skiing, snowboarding, riding on an alpine coaster, mountain biking, snow tubing, and zip-lining. While skiing or snowboarding, you can enjoy a wide selection of great food and beverages. Enjoy some smoked barbecue at Tombstone BBQ or an elegant meal at The Farm restaurant.
3. Go on a Frozen Waterfall Hike at Stewart Falls Trail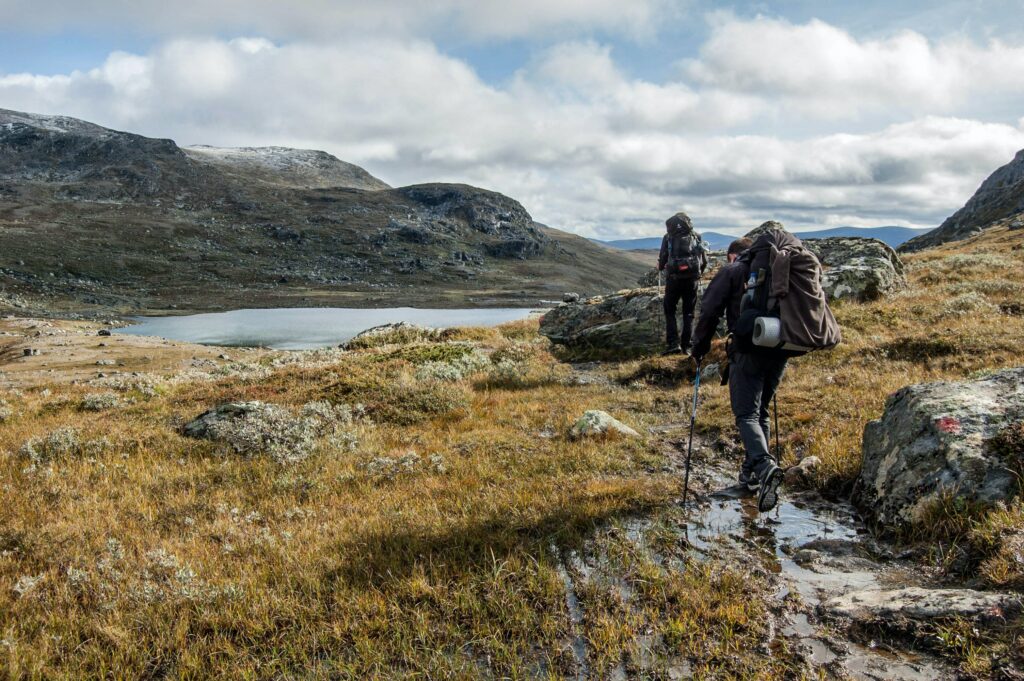 Some people don't believe hiking is an option during the winter, but embarking on a frozen waterfall hike is an amazing experience that's completely different from hiking during any other time of the year. Stewart Falls trail offers some of the most photogenic and scenic frozen waterfalls you'll find in the country. It is over 200 feet tall and falls in two tiers. The hike is an easy to moderate hike that most people can do.
The trail begins on Aspen Grove and meanders to the ridge above the falls. Throughout the trail, there are many scenic viewpoints to capture photos in. Not to mention, there's a Stewart Mountain lodging facility where you can relax and unwind in the magic of the mountains. You can choose to stay in a small cottage, a medium-sized cabin, or a large mountain home.
[Stewart Falls Hiking Trail | Utah.com]
4. Attend a Ballet or Concert at Theater Near You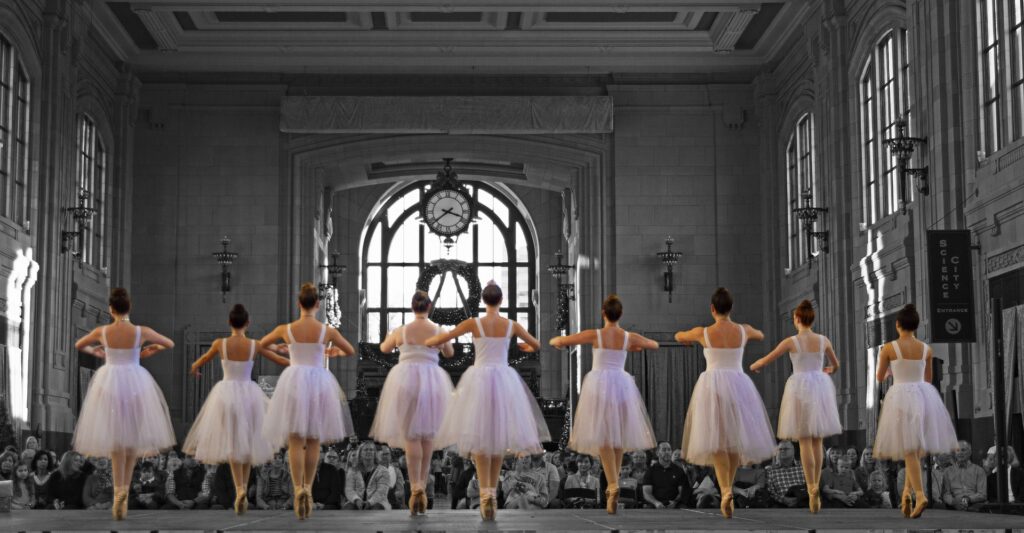 Salt Lake City is also a hub for Utah's art scene. It's a vibrant city full of murals, sculptures, and entertainment options. There are many theaters located in the vibrant city for you to choose from. On any given night, you can get swept away by the drama of an opera, listen to the sublime sounds of the symphony orchestra, see the modern avant-garde dance performance or experience the wonders of classical ballet. You can find the event listings on the Salt Lake County Arts and Culture website. For example, the Hamilton musical is a featured event running from December 28th through January 23rd. It's a rags-to-riches story about how a poor immigrant family became a political behemoth. This dramatic story relates Alexander Hamilton's life journey from boyhood, his time as a soldier, and his rise to power as the first US Secretary of Treasury before he's fatally shot to death.
[ArtTix Events | Salt Lake County Arts & Culture]
5. Go Dog Sledding at Rancho Luna Lobos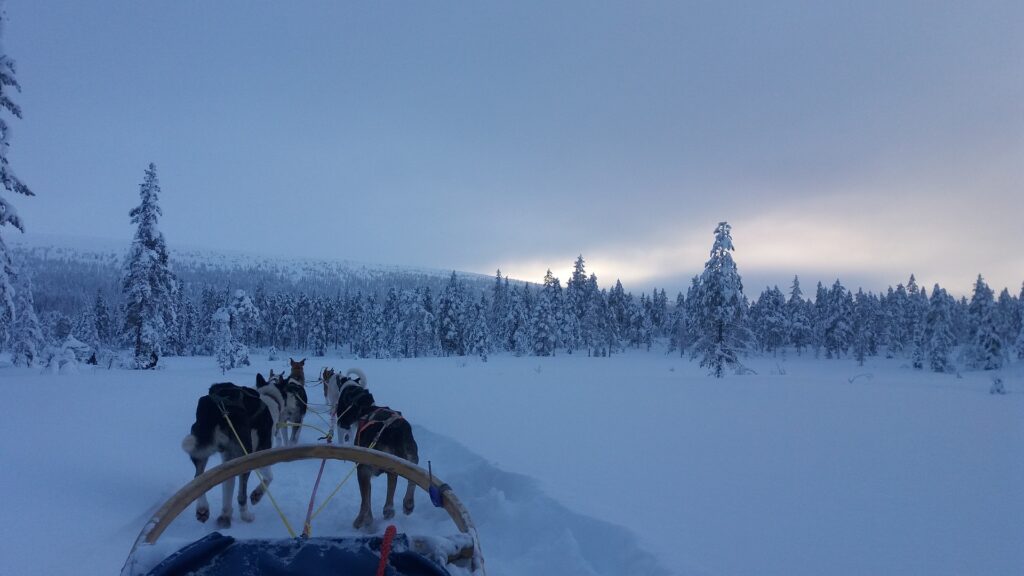 Skiing is fun, but have you ever dogsled? Dog sledding is a fun way to enjoy the exhilarating adrenaline of going down a mountain slope at top speeds while still being able to enjoy the scenery around you. At the Rancho Luna Lobos, you can go dog sledding for $50 per person. In addition, you can take photos and spend some hands-on time with these trained pups.
6. Soak in the Hot Springs at Homestead Crater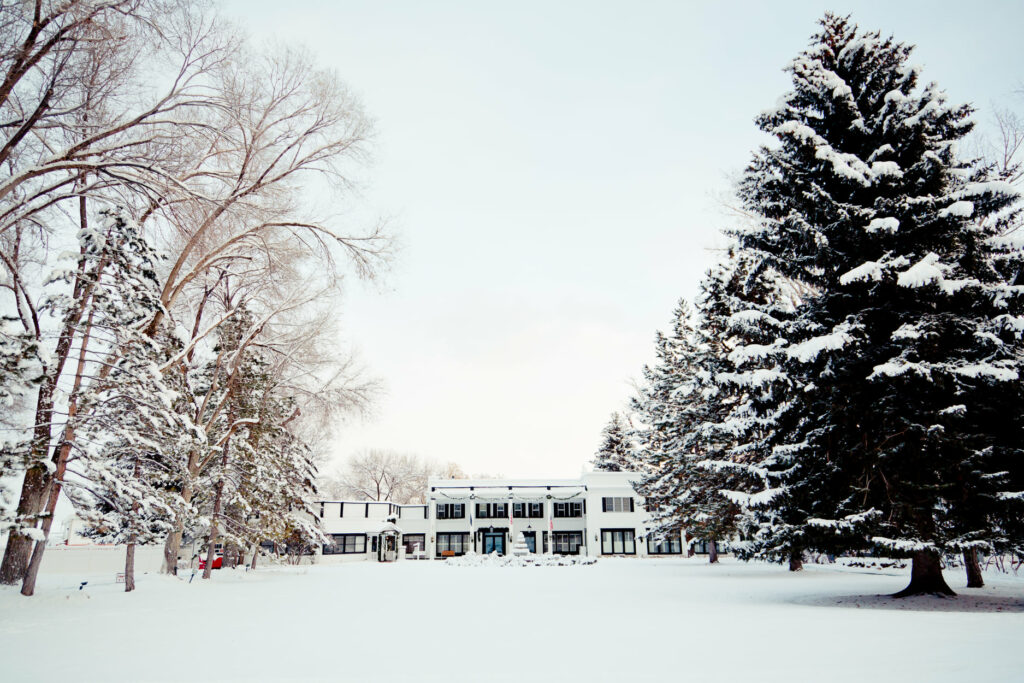 As the temperature drops, it's nice to relax and soak in hot springs. Just outside of Salt Lake City is the Homestead Crater hot springs. At Homestead Crater, their hot springs are filled with over 100 natural trace minerals such as magnesium, iron, calcium, chloride, sodium, sulfate, lithium, and more. Bathing or drinking these minerals are said to have many benefits. This includes relaxing and calming effects, having better sleep, supporting healing, and improving blood circulation. Bathing in the hot springs is the perfect activity after doing a winter sport like snowboarding or skiing.
7. Take Pictures of Ice Castles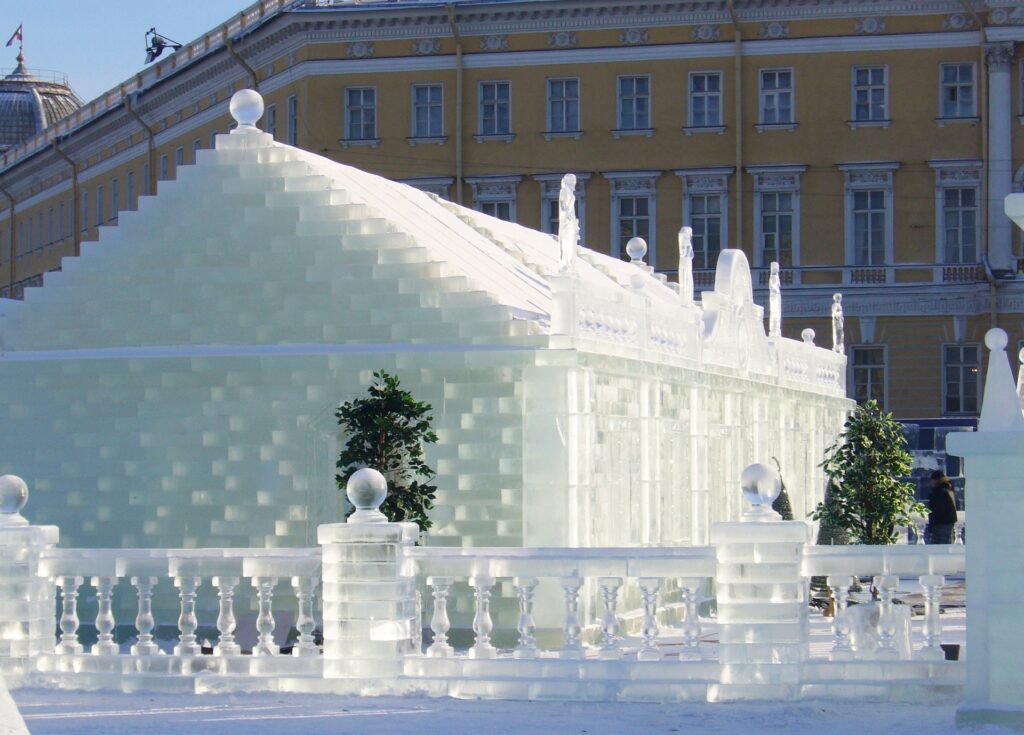 Ice Castles is an awe-inspiring winter phenomenon that brings majestic fairytales to life. These ice castles are built by professional ice artists. Some castles include frozen thrones, slides, fountains, ice-carved tunnels, ice maze, and even breathtaking LED-lit sculptures. You even add a sleigh ride to your ice castle visit. A tour guide will take you along a wooden winter trail where you can get to see all of the scenic ice castles on your ride. In January, tickets go on sale and cost $15 on weekdays and $22 on weekends for adults.
8. Rent a Snowmobile from Lofty Peaks

Snowmobiling is a fun winter activity that allows you to experience nature and explore the backcountry. Snowmobiling is an exciting adventure where you can discover the hills, forests, mountains, and plains while being draped in snow. Not to mention, it gives you an adrenaline rush like no other. Whether you're weaving through a forest trail or floating over a snowfield, you'll surely have a blast. Lofty Peaks offers many services, such as a full-day snowmobile rental, guided snowmobile trips, and even ATV/UTV rentals.
9. See Beautiful Natural Exhibits at Clark Planetarium
Visiting the Clark Planetarium is a fun way for kids and adults to experience the wonders of the earth while also learning about the majestic world we live in. The Planetarium features three floors of hands-on interactive exhibits where you can discover the world, the solar system, and space. There is also an IMAX and Dome theater where you can see live 3D films about a given topic about our earth. For example, there's a film out right now called Antarctica 3D: BBC Earth about how the habitat in Antarctica affects lives everywhere on the planet. Another film, Dinosaurs of Antarctica, is a bizarre prehistoric story about creatures that lived in frozen swamps and forests hundreds of millions of years ago.