The spring season is in full-bloom these days. Wherever you go, the sight of a clear sky and sunny weather makes you think of peace and serenity.
Spring is also the perfect time to pick plants for your garden at home. Beautiful perennials and annuals are available everywhere you go and now is the time to plant them.
When you think about plants, you might think of tropical garden plants. While they are amazing to look at, there are also native plants here in Utah that you can buy or order at any online plant nursery. These plants are as equally beautiful as the tropical plants, plus they are far more suited to the Utah weather.
These are the five native plants that are best suited for spring.
Butterfly Weed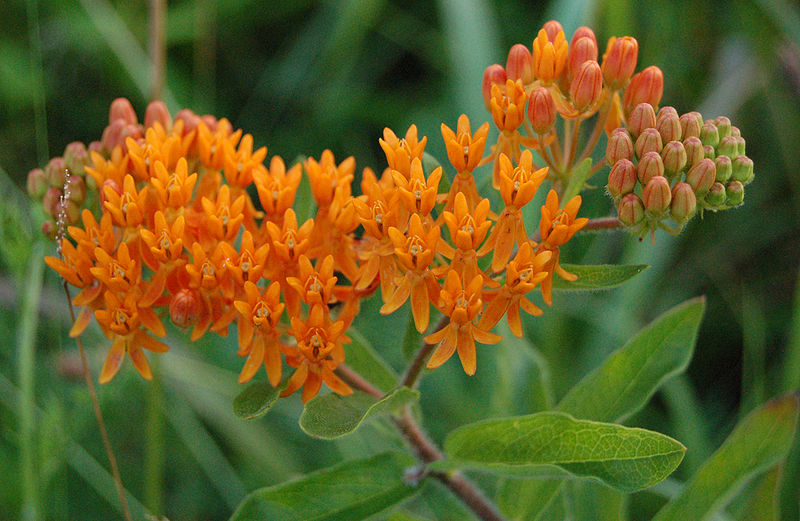 The Butterfly Weed, also known as Asclepias tuberosa, is a native plant of Utah. This perennial plant has vibrant orange flowers which form in big and flat-topped clusters, as well as dark green, lance-shaped leaves that accentuate the bright orange hue of the flowers. There are also red and yellow hues, but they are considered a rarity.
This beautiful perennial plant also has another name, which is Pleurisy Root. The tough root was used by the Indians for medicinal purposes, mostly for treating pleurisy and other pulmonary ailments. The Butterfly Weed is also called by other names, such as Orange Milkweed and Chigger Flower.
One reason why this plant is desirable to plant in a garden is because it attracts butterflies with its colorful flowers. Plus, the Butterfly Weed adds visual appeal to your home garden during spring.
The Butterfly Weed can grow up from 1 ½ to 2 feet in height, and it must grow in moist soil until the plant shows growth. When this plant blooms, it is resistant to droughts and continues to bloom annually. There is also no need to buy fertilizer, but it is advised to buy a good horticultural oil or insecticidal soap for pests like mealybugs and aphids.  
Where to buy them: Millcreek Gardens
Desert Marigold
The Desert Marigold is a perennial plant that is known for its bright yellow-colored flowers and leafless stems. The botanical name is known as Baileya multiradiata.  It is an herbaceous plant and it can live for only two seasons (it blooms in spring and continues to grow by summer).
The Desert Marigold is also dubbed as "paper daisy" because of its paper-like texture and a strong resemblance to a daisy.
This plant can grow in any weather & soil conditions, making it the ideal flower for anyone who wants to start their own garden.
For anyone who is interested in having this plant, the effective way to grow them is by directly planting the seeds on the soil bed. The Desert Marigold has no need for constant watering, but with proper gardening care, its flowers will bloom faster and propagate nicely. It can grow up to 1-2 feet in height and 2 feet across. 
Where to buy them: Park City Nursery
Wasatch Penstemon
Considered as one of the native plants that you can find in the wild, the Wasatch penstemon (Penstemon cyananthus) is part of the figwort family. This lovely perennial herb is described as having smooth, tubular, and blue-violet to lavender flowers adorned with several leafy stems & lance-shaped leaves. This perennial herb can grow up to 1-2 ft in height.
This plant goes by other names, such as fuzzy tongue penstemon and crested beardtongue, due to its bearded stamen with yellowish hairs.
If you are planning to add Wasatch penstemon in your garden, then it is necessary to place it in a nicely drained, sandy loam soil.
It requires little watering and full sun/shade as part of its growth requirements. The preferred method of planting this perennial herb is through propagation by seed. You can expect the flowers to bloom between April and August.
Where to buy them: Granite Seed
Yarrow
The yarrow plant (Achillea millefolium) is another flowering perennial plant that is best suited for spring. It's known for being a hardy plant with gorgeous flower heads and ferny foliage. If looked at closely, it is composed of a bunch of small flowers that may range from yellow, pink, red, or any hue in between. 
It is also a plant that is native to Utah, so it can grow favorably in your own garden. The yarrow plant can grow from 2 to 4 feet in height, but be careful as it is an invasive grower around the garden. As a homeowner, you need to plant responsibly.
What makes this aromatic herb so desirable to grow in your garden is that it has many healing properties that are beneficial for your health.
Yarrow can be used in different ways, such as in ointment for wounds, to ease digestive issues, to help treat the symptoms of anxiety and depression, and many more. This plant also adds a touch of color to your garden in the spring season.
It's also pest-resistant, drought-resistant, and attracts butterflies when in full bloom.
To make sure that the yarrow plant can grow well in your garden, you need to check the soil composition first. The yarrow plant can flourish in average to poor soil, but it is known to survive hot & dry conditions as well. Proper gardening care such as applying a bit of compost & watering the soil to keep it a little moist will do wonders for this beautiful perennial plant.
Where to buy them: J&J Nursery 
Fragrant Sand Verbena
If we are talking about a native plant for spring with a fresh and sweet vanilla scent, the Fragrant Sand Verbena is a wonderful plant to include in your garden.
Known as Abronia fragrans, it is described as having 25-70 funnel-shaped flowers with different hues such as white, green, lavender, and pink. It is accentuated with green, wavy-like, hairy leaves. What's interesting about this perennial is that its flowers open only in the late afternoon & evening.
This plant can grow up to 1-3 ft. in height and width, and it grows well in any well-drained soil or sandy loam. It requires low maintenance from sunlight and water, unlike other plants.
What's more is that it is drought-resistant, disease-free, and pest-free. So you don't need to worry too much when taking care of this herbaceous perennial.
Just like other native plants, it naturally attracts butterflies with its sweet fragrant smell. The Fragrant Sand Verbena is perfect as a decorative plant for beds, borders, and ground covers.
Where to buy them: Wildland Scapes LLC
Conclusion
It's important to choose what kind of plants you need to include in your garden. After all, having a well-maintained & colorful garden to look at gives a soothing effect for you and your family.
These plants might be suitable for spring, but it takes a lot of patience and knowledge to maintain their growth and health for the next season.
If you happen to have no prior knowledge about proper gardening care, you can always ask your nearest plant nursery for helpful tips or talk to a horticulturist for more information.